Real-Time Visibility & Granular Tracking
Gain real time visibility to inventory levels with inventory control software from Radley. Manage your inventory through Radley's user friendly data collection technology.
Realize cost savings by ending lost or misplaced items. Plus, avoid over- or under purchasing all while increasing customer satisfaction. Ideal for medium to large companies, Radley lets you fill a gap in your ERP, track inventory at remote locations, or create detailed reports.
Accurately Track Inventory
Streamline Tasks
Error-Proof Data
Manage Costs
Configurable to Your Process
Radley Inventory Control software allows you to manage unlimited items. Also, configure the dashboard to your unique industry and workflow. Plus, rename fields, define types and generate personalized reports to fit your requirements.
Barcode Data Collection Technology
Easily scan items from the desktop application. Use barcode scanners or mobile barcode scanning devices for real-time data collection. Automate transactions and confirm information. Also, streamline receipts, inventory movements, physical counts and more.
Detailed Reports & Alerts
Make KPI's accessible to management with real-time accuracy. For example, build complete audit trails, exporting to Excel or your ERP. Also receive alerts as items expire or for exceeded min/max quantities.
Supplier Management
Role-Based Security Settings
Compatible with RFID or Barcode Systems
Multiple Units of Measure, UoM Conversion
Set Safety Stock Level
Inventory Costing/Valuation
Set Counting Rules & Tolerances
Multi-Language Interface
Location/Level Tracking
Document Upload/Attachment
Easy, "Click-Once" Install Across Multiple Stations
Validated Shipping & Inventory
For inventory control with ultimate flexibility, Radley barcode inventory control software delivers. Have the ideal stock levels at one or many locations. Plus, all inventory is visible through a single interface!
You may choose to install barcode inventory software as a stand-alone solution. Or use Radley as a part of a larger warehouse automation effort to compliment an existing ERP. Then add other Radley solutions as your needs change.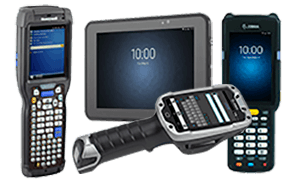 Optimize your efficiency! Compliment your barcode inventory solution with the latest hardware solutions. Radley offers mobile devices, barcode printers or tablets from Honeywell or Zebra. Choose from 1d or 2d barcode readers in a variety of form factors.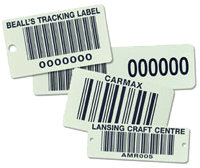 Do you need to streamline your labeling process or meet industry regulations? Radley's barcode label and RFID tag technology meet your unique processes. Radley Inventory Control software is fully configurable to your workflows.
Learn More About Warehouse Management Systems
Learn More about Warehouse Inventory Management
Inventory Management systems are one factor of a real-time warehouse. Scroll down to learn more. Or check out Radley's blog for the latest articles on warehousing and manufacturing.
3 Inventory Control Challenges and Strategies to Overcome Them
Your company's productivity hinges upon your ability to control your inventory. In particular, failure to manage your stock can lower your profit margin.
Also, poor inventory control can decrease customer satisfaction. If you're struggling with these challenges, you're not alone.
In fact, many manufacturing companies are unable to maximize their productivity. This is due to a variety of warehouse management problems.
To illustrate, below are three common inventory control challenges. Radley offers strategies that will help you overcome them and put stock control in place.
Talk to a Product Specialist to learn how Radley can help you.