Benefits of Serial Number Tracking
The IntelliLabel links the part number and its attributes in the database. As a result, you gain more efficient receipts, movements and shipments of goods.
Create & Define Serial Statuses
Track and Trace Serialized & Commingled Lots
Consolidate & Minimize Transactions
Gain Real-Time Product Traceability
Track Containers, Sub-Assets & Associated Items
An IntelliLabel serial or "license plate" represents an item, asset or materials. Then, you can associate data elements to that serial number.
Collect data attributes during manufacturing, asset maintenance or job completion. Track multiple elements against a single record.
Plus, you can join these elements, even if they're unrelated. Serial number tracking follows the elements as they move through the supply chain.
IntelliLabel technology exists within Radley's Traceability and Containerization & Kitting solutions. Use as a complete stand-alone solution or integrate to an existing ERP.
Link together as many items as you want and collect as many attributes as you need. With built in query and reporting features, drilling down into the spider web of data is simple and quick. Easily search the serialization data to access historical information and respond to audits.
IntelliLabel Applications
IntelliLabel is part of our data collection, traceability, kitting and asset tracking solutions.
Accurate, real-time traceability is crucial within many industries such as food or pharmaceuticals. Manufacturers need to track ingredients through finished goods. This includes lot, expiration date, QA data and more.
Should a recall take place, it would be critical for the company to quickly respond. IntelliLabel technology gives you full traceability, backward and forward in the supply chain. Collect, track and view attributes, history and status, anywhere in the production process.
Serialization can streamline an existing, manual inventory management system. Create an IntelliLabel serial for an asset, items or, container or kit at any point in your process. When the IntelliLabel is created, the part or asset number and its attributes are assigned to that IntelliLabel in the database. This can include value, manufacturer, quantity, lot, serial, expiration and more.
A single scan will update your system with the transaction performed and the data of the master container or item. Plus, it records the data of every container, sub-asset or other associated items.
The immediate result is a reduction in scans or manual data entry. Move, issue, dispose, ship or update multiple assets and inventory items with ONE scan!
Radley IntelliLabel functionality compliments our Asset Tracking software solution. This allows you to collect unlimited data attributes associated to an asset. This gives you an enhanced audit trail, maintenance history and lifecycle tracking.
Link sub-assets to parent assets or associate many assets to one serial number. Assign assets to a location, simplifying physical inventory counts and boosting efficiency.
See How Our Customers Are Using Serialization
IntelliLabel simplifies transactions, decreasing the number of scans required. Using product traceability in case of recall.
Tracking "touch points" of secure materials used in producing licenses and passports.
Tracking the sterility process within manufacturing of orthopedic devices, surgical implants, etc.
Tracking the sampling and testing of finished goods.
Radley IntelliLabel simplifies their transactions. First, they add IntelliLabel to a pallet. Then, they scan to move the pallet. At the same time executing hundreds of transactions behind the scenes, all from a single scan.
Using Radley IntelliLabel to ship and track Containers for projects
How Else Can Radley Help You?
Learn More about Serial Number Tracking
Serialization solutions bring many benefits to manufacturers. Click below to learn more. Or check out Radley's blog for the latest articles on warehousing and manufacturing.
What is supply chain serialization and how do manufacturing reap its benefits? Let's look at serialization for product traceability in pharma and food manufacturing.
Track Serial Numbers for Traceability
Traceability is a key component of the modern supply chain. It lets supply chain providers understand how inventory moves across the network. Traceability adds visibility from a material's origin to the product's delivery.
In some industries, traceability is also a legal rule. For example, take the pharmaceutical industry. Federal regulations in the U.S. mandated traceability of prescription drugs as part of the Drug Supply Chain Security Act (DSCSA). To ensure patient safety, the DSCSA requires pharmaceutical companies and distributors to identify items throughout the supply chain.
Likewise, the FDA's Food Safety Modernization Act (FSMA) requires traceability for food suppliers. The goal is to reduce the risks of food borne illnesses. Plus, the FSMA pinpoints goods using unique serial number identifiers to start recalls when necessary.
Real-Time Data Insights
Serialization is one component of traceability, identifying products down to the item level. Using barcode scanners and RFID technology, devices can read each item. Then the devices report location and status to a back-end system.
This gives supply chain providers real-time insights into a serialized product's history, including chain of custody. Manufacturers and distributors can ensure regulatory compliance to mandates such as the DSCSA and FSMA. Besides, supply chain serialization provides greater integrity and the ability to process returns and rebates.
Full product traceability is perhaps the most important result of a serial number tracking system. In instances needing recall management, it's possible for the manufacturing run to remain intact. This is possible by recalling only the defective product by tracking batches with specific item serial numbers.
As a result, manufacturers save significant amounts of money in their business processes. Serialization separates the good from the bad without disrupting the entire manufacturing process.
Serialization and traceability also offer significant operational benefits. For example, manufacturers can see improved data accuracy and higher productivity.
Supply chain professionals believe that serialization leads to better inventory management. Plus, serialized inventory yields greater chain integrity, and the ability to process returns.
Serial Number Tracking for Inventory Management
Supply chain managers with access to serialized data can track an item's real-time status. As a result, manufacturers can streamline their operations through enhanced accuracy and efficiency. This helps with inventory tracking and visibility as an item moves through production.
The benefits of serialization go far beyond cost savings. Being able to track and trace the source of recalled products, results in quick removal from store shelves.
Implementing serialization in the supply chain provides many business benefits for both manufacturers and consumers. Radley's product serialization solution lets you to track multiple data elements with a single scan. Talk to a Radley product specialist today to learn more.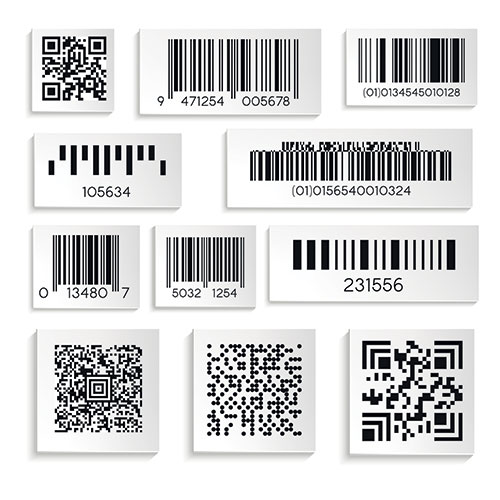 Talk to a Product Specialist to learn how Radley can help you.