Capture data in your warehouse or shop floor with Automatic Identification Data Capture (AIDC). Then communicate this data with your back-end business system(s).
Based on your specific process, Radley consolidates many tasks into one simple workflow. At the same time, you can reduce errors, wasted time and manual efforts.
Use Radley data collection as a stand-alone solution, or combine with other Radley solutions for even more productivity. Unlike other AIDC companies, Radley provides scalable solutions. Choose the solutions you need now, then add more as your needs change.
Real-Time Data Insights for Productivity
Gain real-time insights into your process. Track materials and processes, from receiving, to the production line, to shipping:
Track data forward and backward in your supply chain. Capture raw material properties including lot, supplier and quality data.
On the shop floor, collect labor metrics against jobs. Also track work in progress, and check OEE from PLC, machines, and equipment.
Streamline warehouse processes and inventory management including cycle counts, picking, and packing.
All this from an easy to use, multi-language interface!
Radley streamlines processes to increase efficiency and decrease errors from manual data entry. Plus, view and export your data keep KPIs available for key personnel.
Custom Label Design & Printing
Serial Number Tracking
2D & 3D Barcode Printing Software
Validations, Error Alerts & Notifications
Seamless Integration to ERP or Business Systems
Powerful Query & Reporting
Supports GS1 Requirements
Barcode Generation & Scanning
Transaction Audit History
Image & Document Upload
Current Data Saves Time & Expenses
Talk to a Product Specialist to learn how Radley can help you.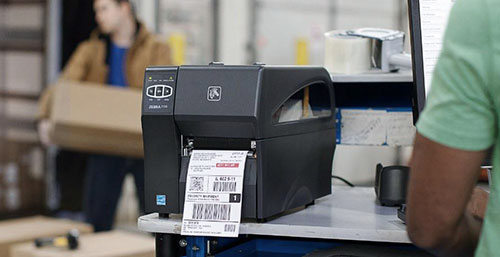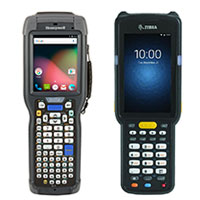 Don't Forget the Hardware!
Radley is your total solution provider including best-in-class barcode scanning hardware from Honeywell and Zebra Technologies.
Labeling Completes the Solution
Incorporate integrated labeling to your automatic data collection solution! Radley offers many options for labeling software and label printing hardware.
Select label designs materials for a wide range of environments and industries. Many options are available. Choose from thermal transfer, high/low temp, custom sizes and more!
Benefits of barcode labels are many. First, streamline each stage of your processes to boost efficiency. For instance, you may automatically print labels during production. Also, barcode scanning collects data directly to your ERP or backend system.
Also generate and print barcode labels throughout receiving, inventory and shipping. Meanwhile, add real-time updates to your ERP.
Next, meet compliance demands including GS1, SSCC, GTIN and FDA. Finally, create custom labels, from customer address labels to BOL and packing lists. Complete your solution with barcode printing software, hardware and supplies.
Learn More about Automatic Data Capture Software
Find more information on automated data collection technology. Select an article or visit Radley's blog for helpful manufacturing articles.
Manufacturing
Warehousing/Logistics
IIoT
EDI
and more!
Top 5 Benefits of Automated Data Collection
A startling number of companies still rely on spreadsheets to manage their processes. Automatic Data Collection software can yield enormous value for businesses. AIDC improves productivity while saving costs. Here are a few of the benefits:
How Else Can Radley Help You?