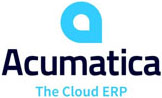 Solutions for Acumatica ERP Users
Acumatica is a leading innovator in cloud ERP with customers located around the world. Acumatica ERP delivers adaptable cloud and mobile technology with a unique all-inclusive user licensing model, enabling a complete, real-time view of your business anytime, anywhere.
Solutions for Aptean DTR ERP Users
Aptean DTR is a directly-delivered enterprise resource planning (ERP) software, services and support solution for leaders in the plastics industry.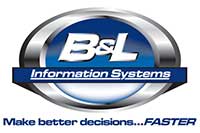 Founded in 1976, B&L Information Systems, Inc. is the leading business control software provider for the Foundry, Die Cast, and Plastic industries – serving more than 300 companies throughout the world.

Today, industry-leading BarTender design and print software for label, barcode, RFID, and card printing is an essential tool for hundreds of thousands.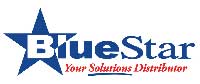 BlueStar is the leading global distributor of solutions-based ADC, Mobility, Point-of-Sale, RFID, Digital Signage, and ID & Security technology.

Solutions for Cartegraph Users
Hundreds of state and local governments, utilities, parks, and schools tap into Cartegraph's asset management, work order management, and space management software to better manage their assets, track work, optimize space, and spend smarter.

Solutions for Cityworks Software
Founded in 1986, Azteca Systems supports more than 650 customers including public works agencies, large and small communities, water/wastewater/stormwater districts, streets and traffic, parks and recreation, facilities, and other organizations involved with capital assets infrastructure and the maintenance associated with its care and operation.

Radley Corporation has partnered with EasyLink Services International Corporation to offer a cost-effective internet-based Value Added Network (VAN).

Solutions for Epicor Users
Epicor delivers an entirely new approach to business software, inspiring businesses by offering choices and unprecedented flexibility. Epicor solutions free their customers from focusing on technology to focusing on what they do — their core, revenue-generating activities.

Intermec/Honeywell Solutions
Honeywell Scanning & Mobility is a leading manufacturer of high-performance image-and laser-based data collection hardware, including rugged mobile computers and bar code scanners.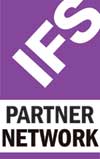 IFS, the global enterprise applications company, provides software solutions that enable organizations to become more agile. From EDI to sophisticated barcoding and RFID, Radley provides the solutions to meet your most unique and difficult business challenges.

Solutions for CloudSuite™ Industrial (SyteLine) Users
Fundamentally changing the way information is published and consumed in the enterprise, helping 70,000 customers in 194 countries improve operations, drive growth, and quickly adapt to changes in business demands; Infor offers deep industry-specific applications and suites.

KirkpatrickPrice Audit Assurance
KirkpatrickPrice most commonly performs assessments on SOC 1, SOC 2, PCI DSS, HIPAA, HITRUST CSF, GDPR, ISO 27001, FISMA, and FERPA frameworks, as well as advanced-level penetration testing.

Offering the industry's most comprehensive labeling solution, Loftware's enterprise software integrates with SAP, Oracle and other enterprise applications to produce mission-critical barcode labels, documents, and RFID Smart tags across the supply chain.

LSPediA's bundled serialization solution helps Manufacturers and Wholesale Distributors quickly implement and meet the FDA's DSCSA mandates.
See Less

Azure offers an end-to-end backup and disaster recovery solution that's simple, secure, scalable, and cost-effective—and can be integrated with on-premises data protection solutions.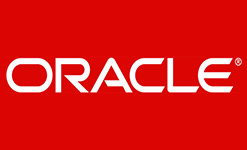 Integrated Solutions for Oracle EBS
A U.S.-based multinational computer technology company specializing in developing and marketing computer hardware systems and enterprise software products.

Integrated Solutions for QAD
QAD develops and delivers elegant enterprise solutions designed to solve the immediate challenges global manufacturers face today while laying the groundwork for future success and lasting bottom-line results.

Solutions for SAP B1 Users
Radley Corporation and Mascidon, LLC have teamed up to provide a comprehensive, fully integrated, EDI solution for SAP Business One users.

ScanSource POS and Barcode is a two-tier, value-added technology distributor that sells and supports point-of-sale, barcode and complementary solutions.

Radley partners with Smart Label to provide access to a comprehensive platform of RFID services, software solutions, hardware and supplies. SLS delivers customer focused solutions that provide improved accuracy and efficiency to your existing business processes.

RFID Labels, Tags & Equipment
Radley partners with Starport Technologies to provide clients with a wide range of RFID products and equipment. Starport manufactures RFID tags that support a variety of metal-mount and supply chain applications.

Synergex provides expert software consulting services, a programming language, and a suite of developer tools designed specifically for enterprise application development.

Solutions for PowerFab Users
Tekla® PowerFab (formerly FabSuite) is a comprehensive set of software modules designed specifically for the steel fabrication industry. PowerFab increases productivity and profitability in every step of the fabrication process.

Zebra offers an extensive portfolio of marking and printing technologies, including mobile computers and tablets, barcode scanners and imagers, printers, RFID and real-time location solutions.