Free yourself from the day-to-day costs and complications associated with maintaining an Electronic Data Interchange (EDI) system.
Radley's EDI Managed Services responds to any issues that may arise, so you can focus on your core business.
Benefits of Outsourced EDI
It's true that EDI software brings the benefit of streamlined trading partner communications. But maintaining complex EDI systems can strain your resources.
To manage an on-premise solution, your staff may need expertise in EDI connections or programming. EDI outsourcing services from Radley saves you the technical challenges and maintenance responsibilities.
Minimize IT/operational costs
Ensure EDI efficiency & compliance
Resolve critical issues quickly
Quickly add trading partners
Manage partner requirements
Scale your EDI infrastructure when your business grows
Maintain secure, up-to-date EDI communications across your business and with all your partners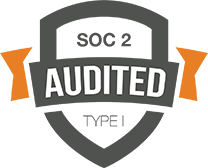 Managed EDI Services to Meet Your Needs
​Cost effective managed services are available through annual subscriptions or on an as-needed basis. Do you need help during staff vacations or extended absences? Let Radley can step in if you need temporary EDI services.
The scope of Radley Managed Services is defined entirely by you. Use Managed Services for as many of your daily EDI activities as you choose:
Radley has over 40 years of EDI experience serving multiple industries with customers around the world. Our End-to-end EDI platform of solutions and services seamlessly integrates with multiple ERPs.
Configurable and scalable solutions
Seamless integration with multiple ERPs and business systems
End-to-end EDI platform of solutions and services
No hidden costs
In-house technical support and training
Talk to an EDI Specialist to learn how Radley's EDI outsourcing service can help you.