​Radley's integrated products for Cityworks Storeroom system users let you streamline operations. Merge tasks, and automate workflows, all within a Cityworks-centric environment.

Streamline data entry and daily operations while automating material handling transactions. Radley consolidates tasks into one simple workflow.

Built for worker productivity, our user interface is easy to use and multi-lingual. Users follow the simple software prompts as Radley validates data and processes transactions.
Radley's Storeroom+ Platform for Cityworks
Inventory Control
Kitting
eCommerce EDI
Data Collection
Asset Management
Labor Tracking
Work Order Management
RFID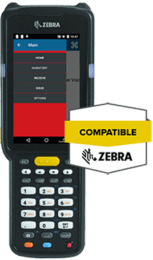 Seamless Integration & Innovative Technology
Radley's barcoding and data collection software provides a complete productivity solution for public works agencies, local government and utilities. With intelligent prompting, validate your data against the Cityworks database.

End manual tasks and bypass paperwork. Streamline Storeroom processes for real-time control of inventory levels and asset visibility. Radley makes Storeroom updates with each transaction as it happens—in real time.

Run Radley on mobile devices, so you can track inventory in the warehouse, at the parts counter, or in the field. Radley runs on Windows, Android or iOS systems.

Analyze status of containers, tools and equipment. Plus, gather machine data or even integrate automated labeling.
Automate All These Storeroom Transactions!
Add Asset to Work Order
Audit
Change Storeroom
Create Work Order from Asset
Cycle Count (Audit)
Inquiry
Issue to Account
Issue to Employee
Issue to Work Order
Receive to Requisition
Receive to Account
Receive to Work Order
Transfer
Utility – Change Printer
Utility – Label Print
Utility – Log In
Automate Storeroom Management
Utilize Bar Code Scanning and/or RFID Technologies
Integrate Inventory/Asset Label Printing
Prioritize Worker Tasks & Execution
Leverage EDI to Automate Purchase Orders & Process Invoices
Integrate Labeling & Regulation Compliance
Gain Real-Time Inventory & Asset Visibility
Automate Employee Labor Time Tracking
Learn More About Barcoding for Cityworks
Would you like to learn more? Watch this webinar on getting started with automated data collection in the warehouse. You'll explore the basics of AIDC, technology options and implementation tips. Presented by Cityworks and Radley.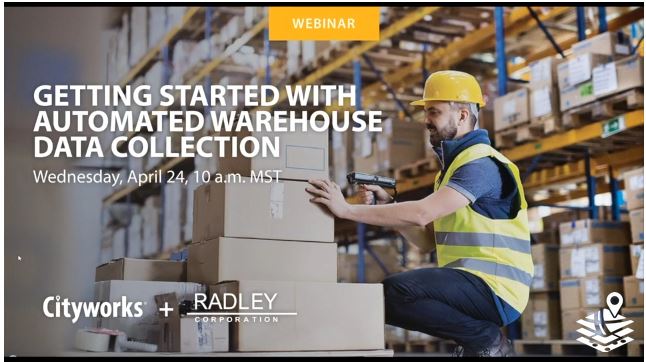 Getting Started with Automated Warehouse Data Collection
Watch the recorded webinar below.